TRUST
is something that is built, developed and happens naturally over time between: coach to athlete, athlete to athlete, coach to coach, and team to team. There must be a sense of trust, understanding and caring for trust to happen.
---
LOVE
an intense feeling of deep affection; agape – is patient and kind; love is not envious or boastful or arrogant or rude. It does not insist on its own way; it is not irritable or resentful; it does not rejoice in wrongdoing, but rejoices in the truth. … Love never ends 1 Cor. 13:4-8a. We run this club to serve others with love. We want each athlete to feel loved!
---
FAMILY
a group sharing certain characteristics, a family of languages – our vehicle is volleyball but the goal is to develop deep relationships with ALL athletes. The saying it takes a village to raise a child is 100% true – the goal is to have 1 adult form a meaningful, personal relationship with every athlete who walks through our doors.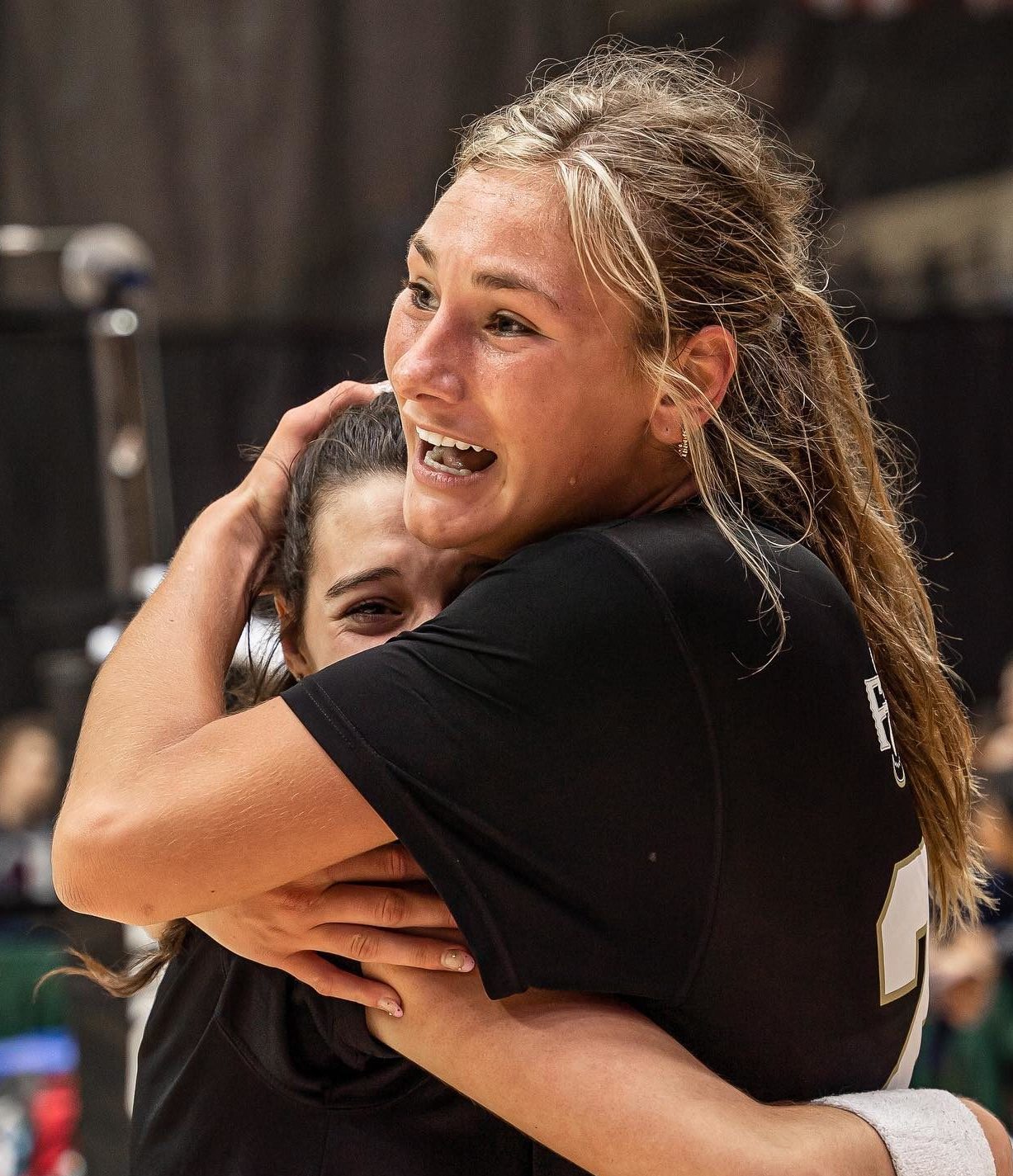 CHARACTER GOALS & CORE VALUES
At FaR Out we believe that we rise by lifting others, and we ask our athletes every day what they are doing to encourage the culture of our program. We do this by recognizing our 12 character goals in each other, and we strive to model them in our gym environment every day.
TOUGH
We Have Grit. We Want To EARN Our Own Way. Complainers Do Not Become Champions.
DISCIPLINED
We Work On Our Craft On A Daily Basis. We Live To Improve. We Turn Input Into Action.
FOCUSED
We Leave Distractions Behind. We Find Calm In The Chaos. Volleyball Is A Vehicle That Drives Us To Be Our Best In Everything That We Do.
RELENTLESS
We Work Hard And Have An Unshakable Spirit. We Have Faith That We Will Be Triumphant.
RESILIENT
We Are In Charge Of Our Thoughts And Actions. We Re-Set And Recover To Be Ready For What Is Next. We Show Up For Our Job Every Play, Every Day.
POSITIVE
No Drama. Emotional Control Keeps Us On The Half Full Side Of The Glass.
CLASSY
We Show Respect For Teammates, Parents, Coaches, Opponents, Facilities, And The Officials.
CARING
We Are A Family. We Take Care Of Each Other.
NOBLE
We Support The Team. We Play Our Role, Even When We Want More.
SELFLESS
We Play For Each Other. We See Our Teammates' Success As Our Own.
GALVANIZING
Leadership Even If Unpopular. We Create A Team First Attitude.
GRATEFUL
We Are Thankful For Everything We Have Been Given. We Are Aware Of All That We Have Earned.